EVENT BASED
EVENT BASED
EVENT BASED
BEESWAX BALLOON EXPLOSION
EVENT BASED
EVENT BASED
EVENT BASED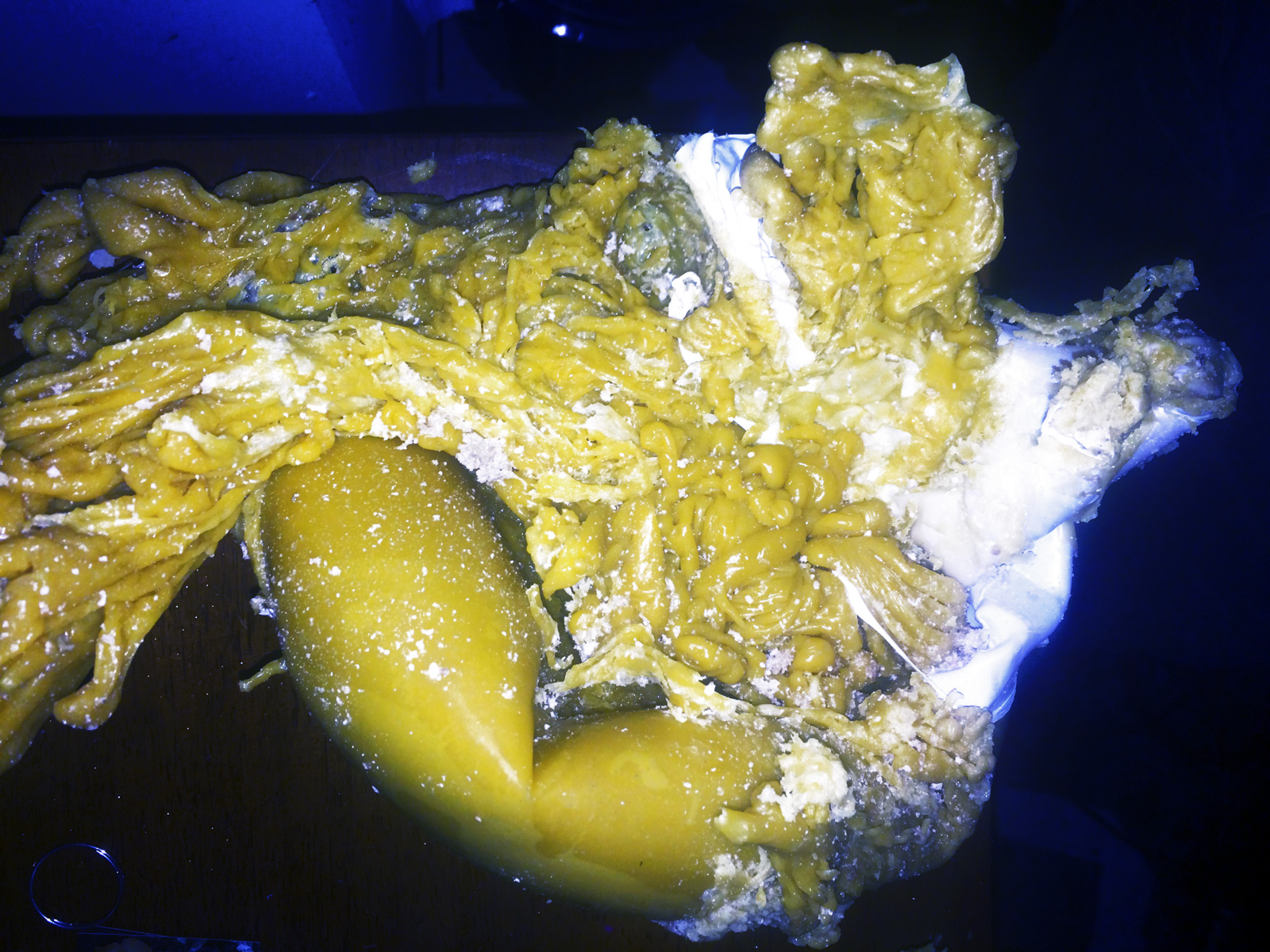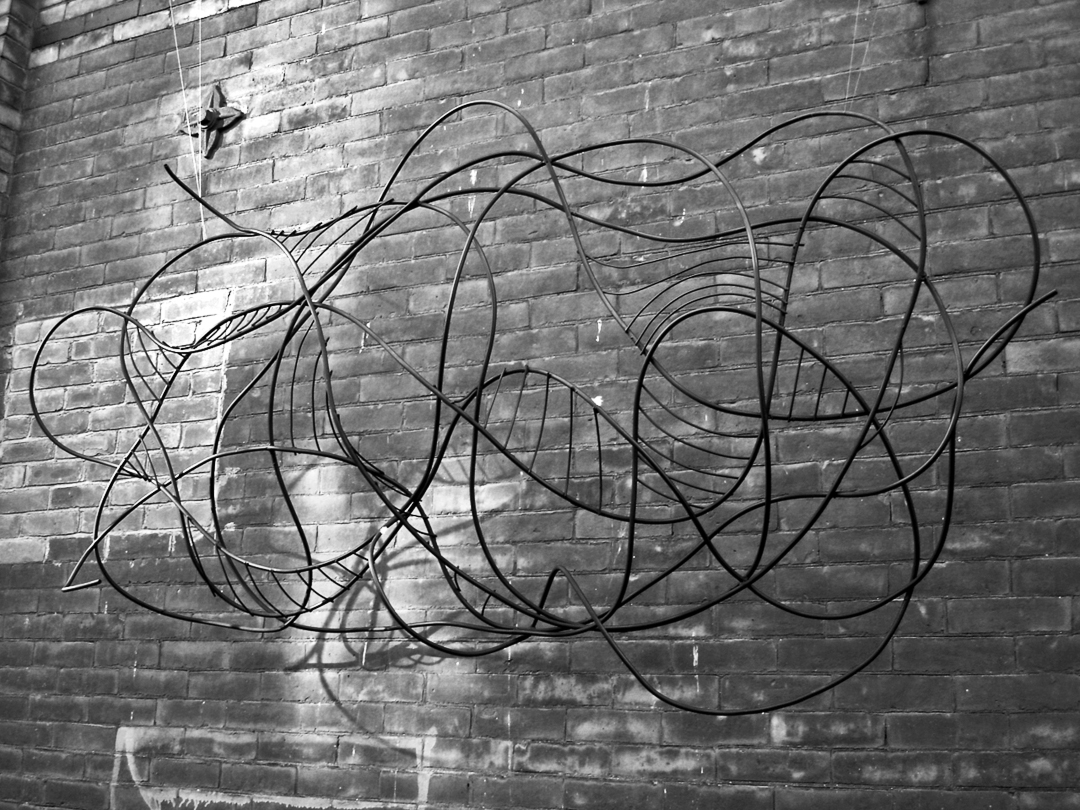 162'
COPPER TUBING AND ROD, 2007.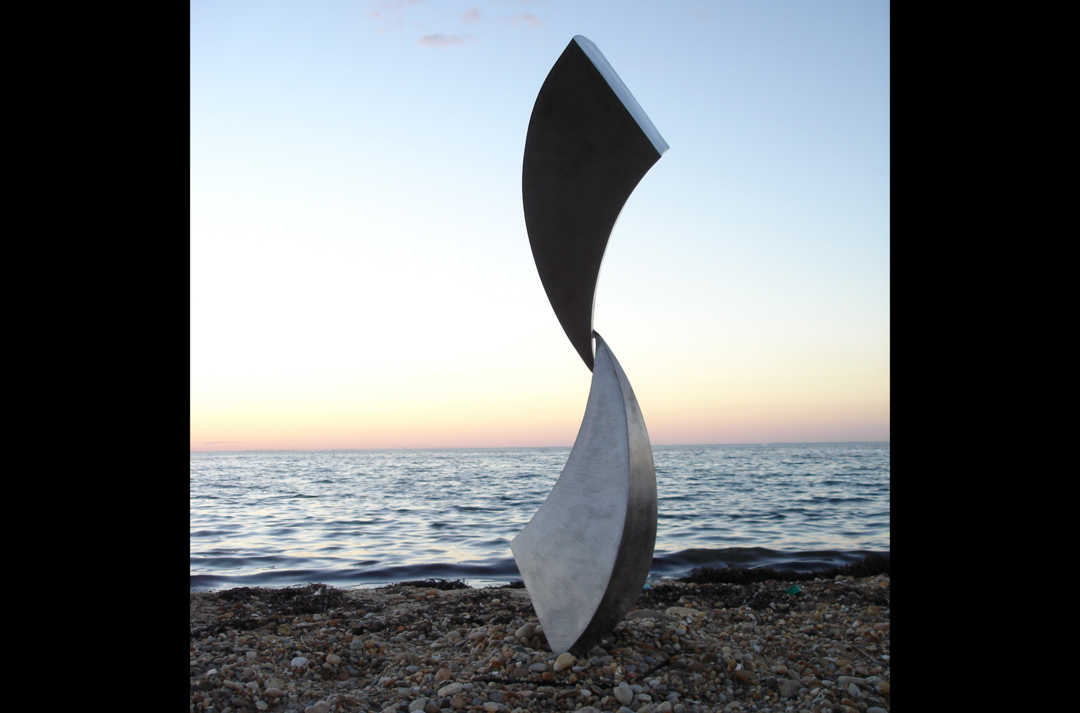 FABRICATIONS
FABRICATIONS
UNTITLED #37
ACID-COPPER ELECTROFORM, 8.5"X9".
ELECTROFORMS
EVENT BASED
MAKING SCULPTURE IN REAL TIME REQUIRES A SHIFT IN WORKSPACE. WORKING UNDERWATER ALLOWS ME TO SIDE STEP THE CONFINES OF GRAVITY AND FRICTION. MATERIAL TRANSFORMATION SEEN HERE AS BOTH SINGULAR OBJECTS AND FRAGMENTED CLUSTERS, THESE WAX ARTIFACTS ARE THE PHYSICAL RESIDUE OF MY ACTION SCULPTURE PROCESS.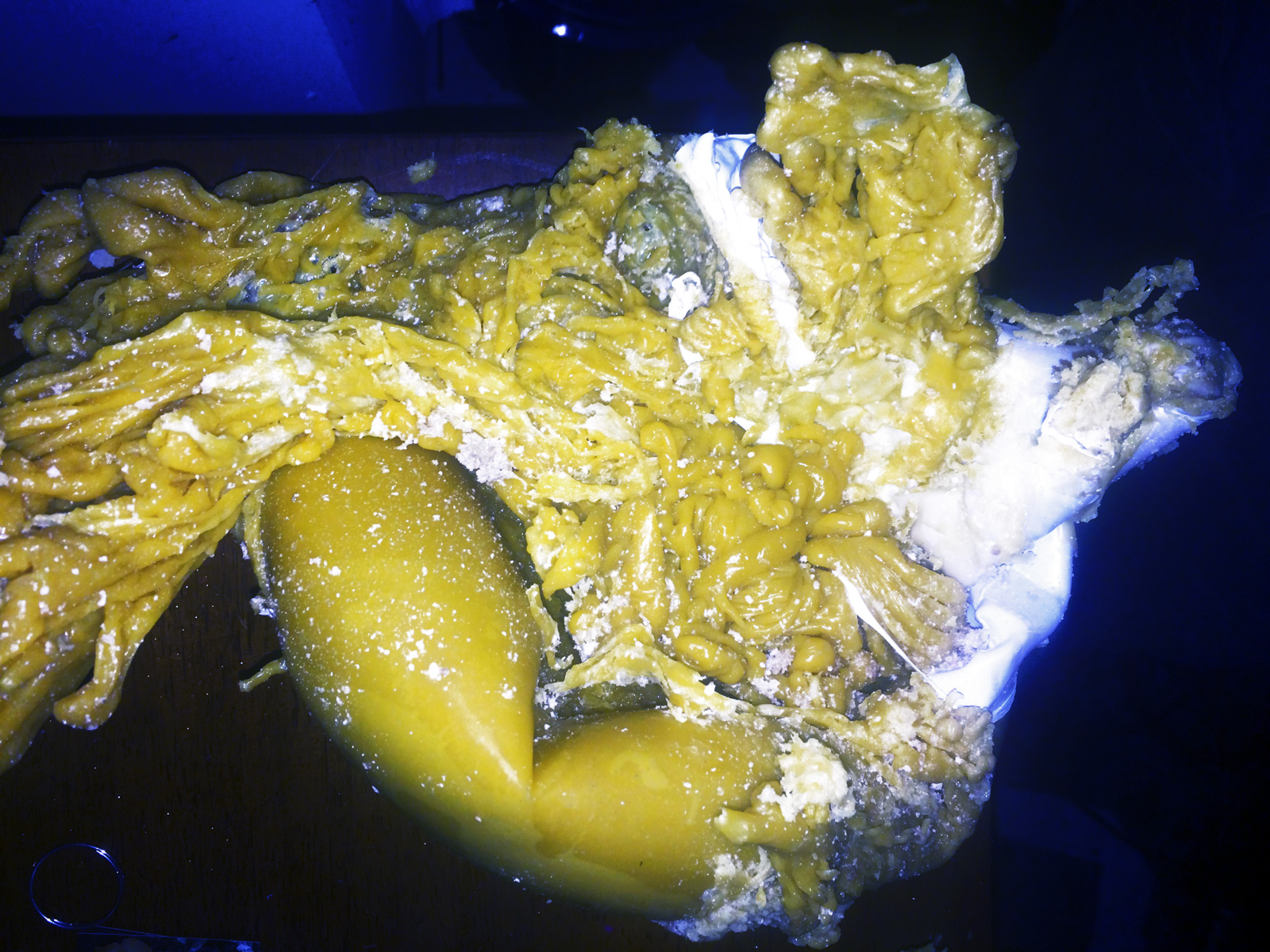 FABRICATIONS
INSPIRED BY MOVEMENT AND ENERGY, THESE SCULPTURES INVITE THE VIEWER TO VISUALLY TRAVERSE ACROSS THEIR GRACEFUL CONTOURS. ALTHOUGH THESE WORKS ARE NOT KINETIC, THEY CONVEY FEELINGS OF FLIGHT AND FLUIDITIY. WHILE SOME OF THE FREE-STANDING FABRICATIONS APPEAR HEAVY, IN ACTUALITY THEY ARE LIGHT HOLLOW FORMS WHICH ARE SHEETS WELDED TOGETHER CREATING THE ILLUSION OF SOLIDNESS. THIS TRICK OF THE EYE ALLOWS FOR CONSTRUCTIONS WHICH SEEM TO DEFY GRAVITY.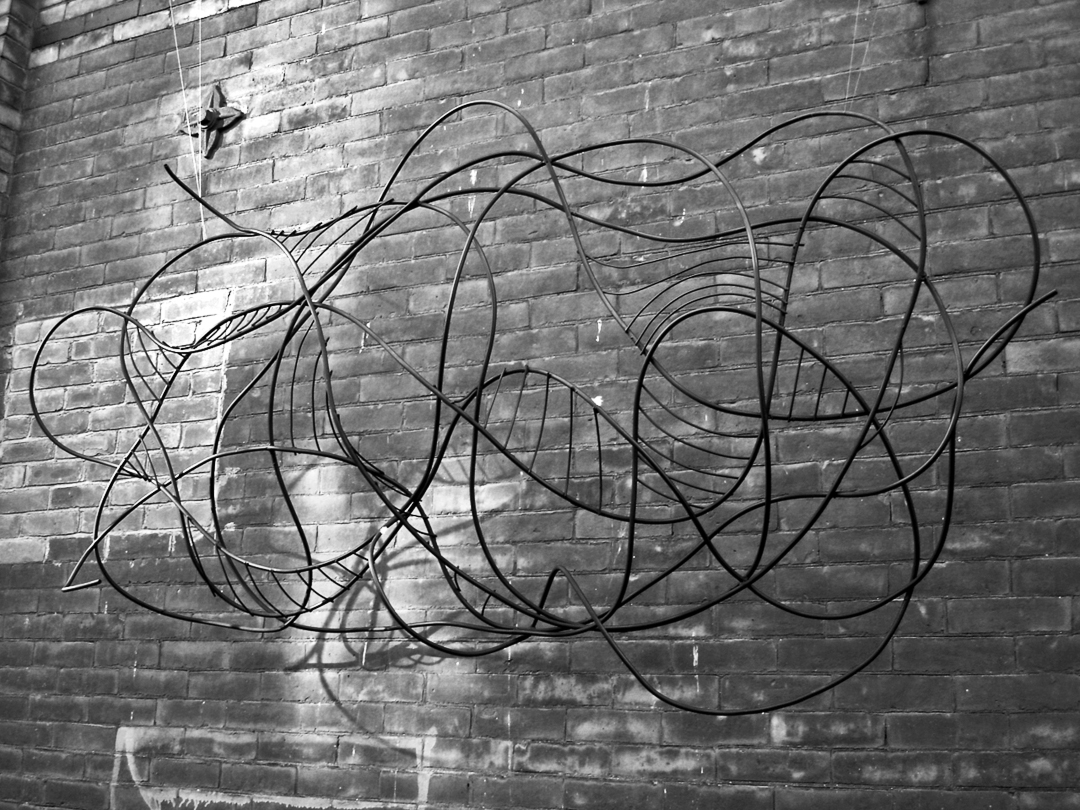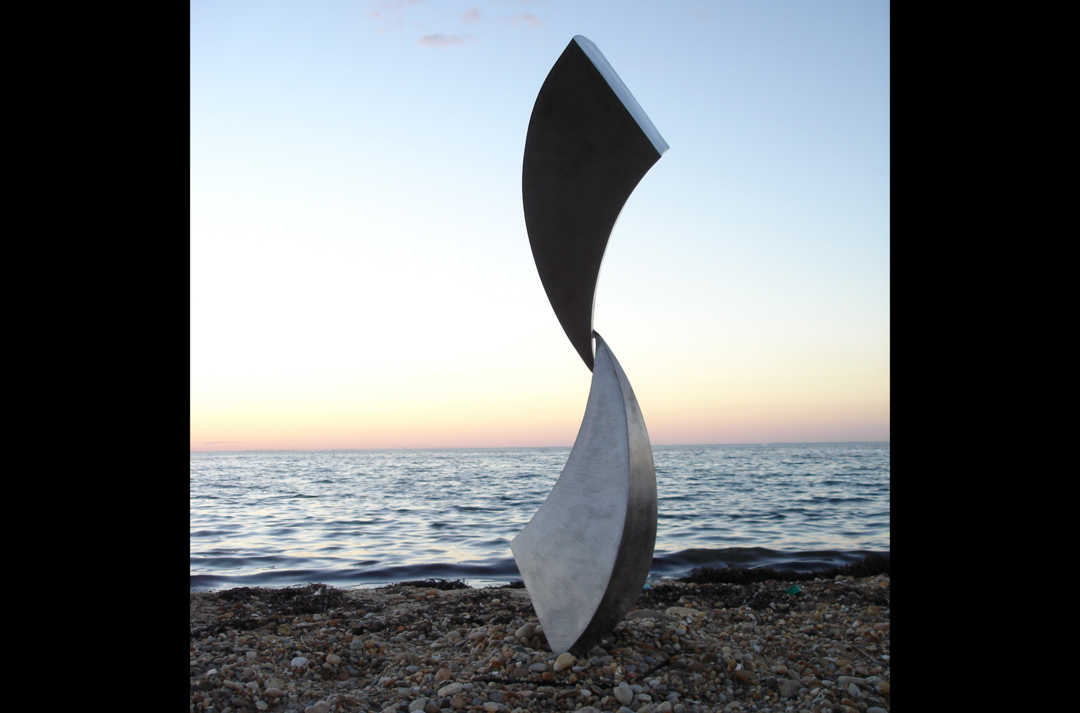 ELECTROFORMS
ELECTROFORMING IS A PROCESS IN WHICH A SUBSTANTIAL LAYER OF COPPER "GROWS" AROUND THE WAX. THE COPPER IS FORMED OVER IN AN ACID BATH OVER SEVERAL DAYS. AS THIS CRYSTALLINE STRUCTURE FORMS, I SELECTIVELY ALLOW NATURAL DEVIATIONS FROM THE ORIGINAL WAX PIECE TO DEVELOP. IN CONTRAST TO THE LOST WAX CASTING PROCESS, THIS ORGANIC COPPER CRYSTALLINE GROWTH ACTS AS A SECOND TRANSFORMATIVE PROCESS, ALLOWING EACH PIECE TO REMAIN UNIQUE. AFTER THE COPPER "SHELL" IS DENSE ENOUGH TO BE CONSIDERED STRUCTURALLY SOUND, THE WAX IS MELTED OUT AND THE DURABLE YET LIGHTWEIGHT METAL HOLLOW FORM REMAINS INTACT.